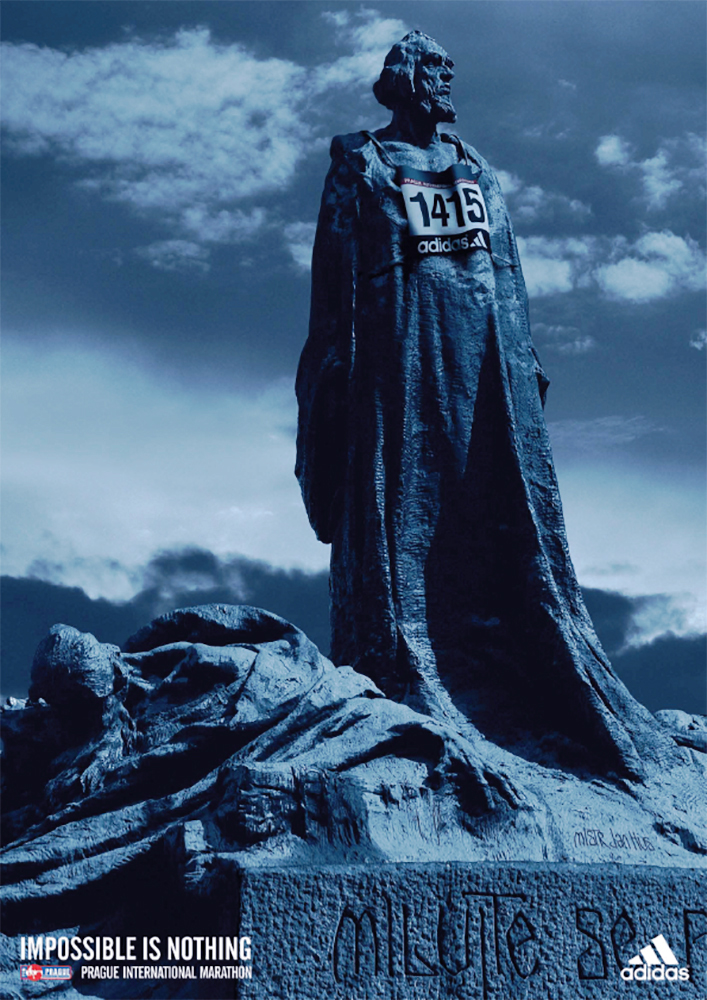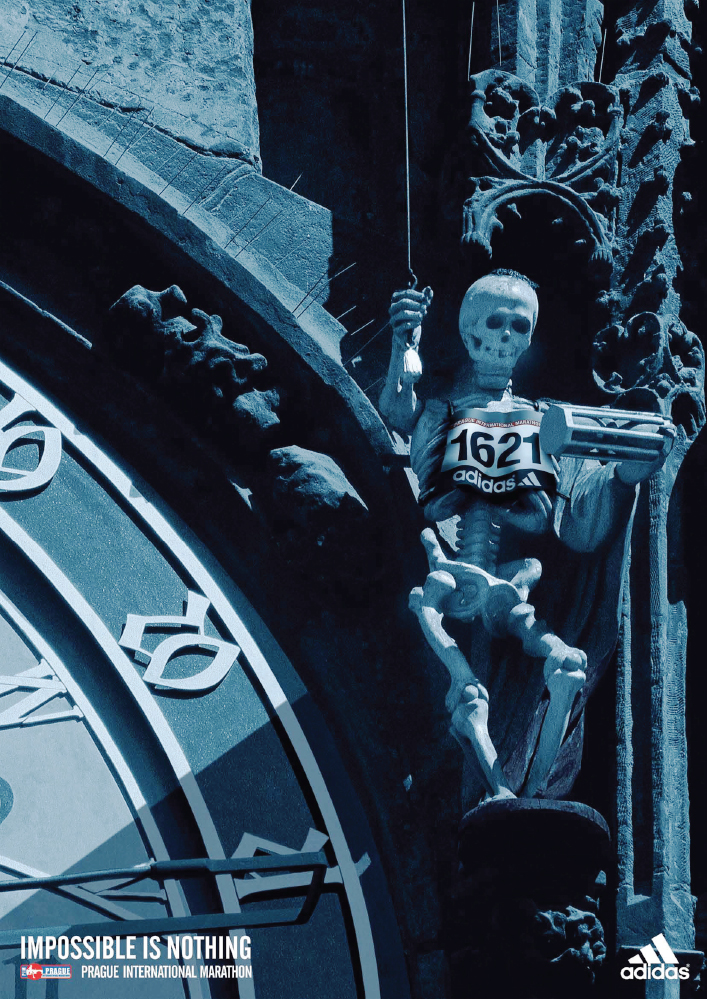 Spread the word about International Prague Marathen through posters in Prague. On them we have portrayed historic statues from the city equipped with runners' numbers to emphasise that everybody can attend the Marathon. The statues with Marathon labels were also shown in animations and in bars throughout the city. Lab-ad was initially a creative shop and we created this campaign for the TBWA agency.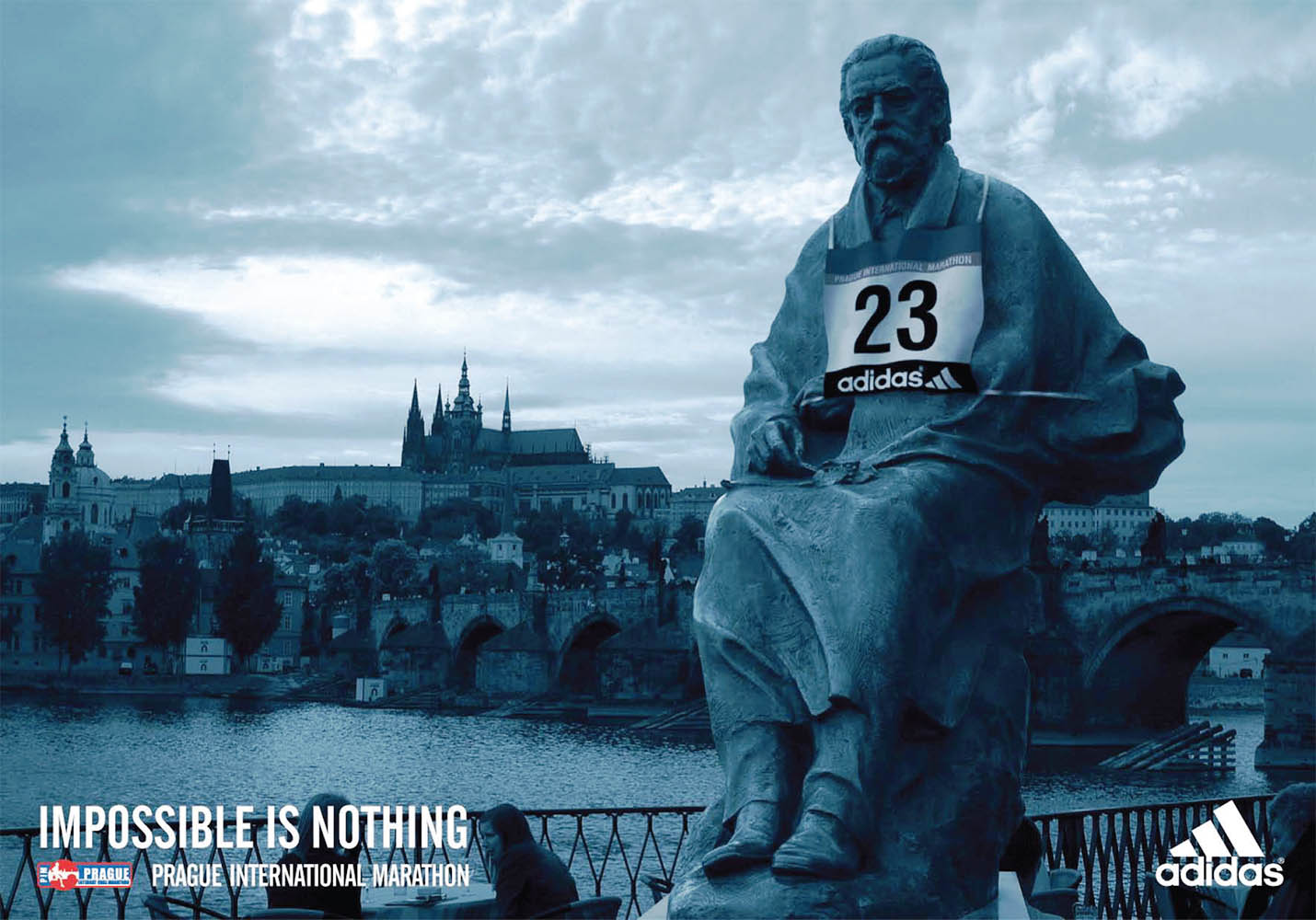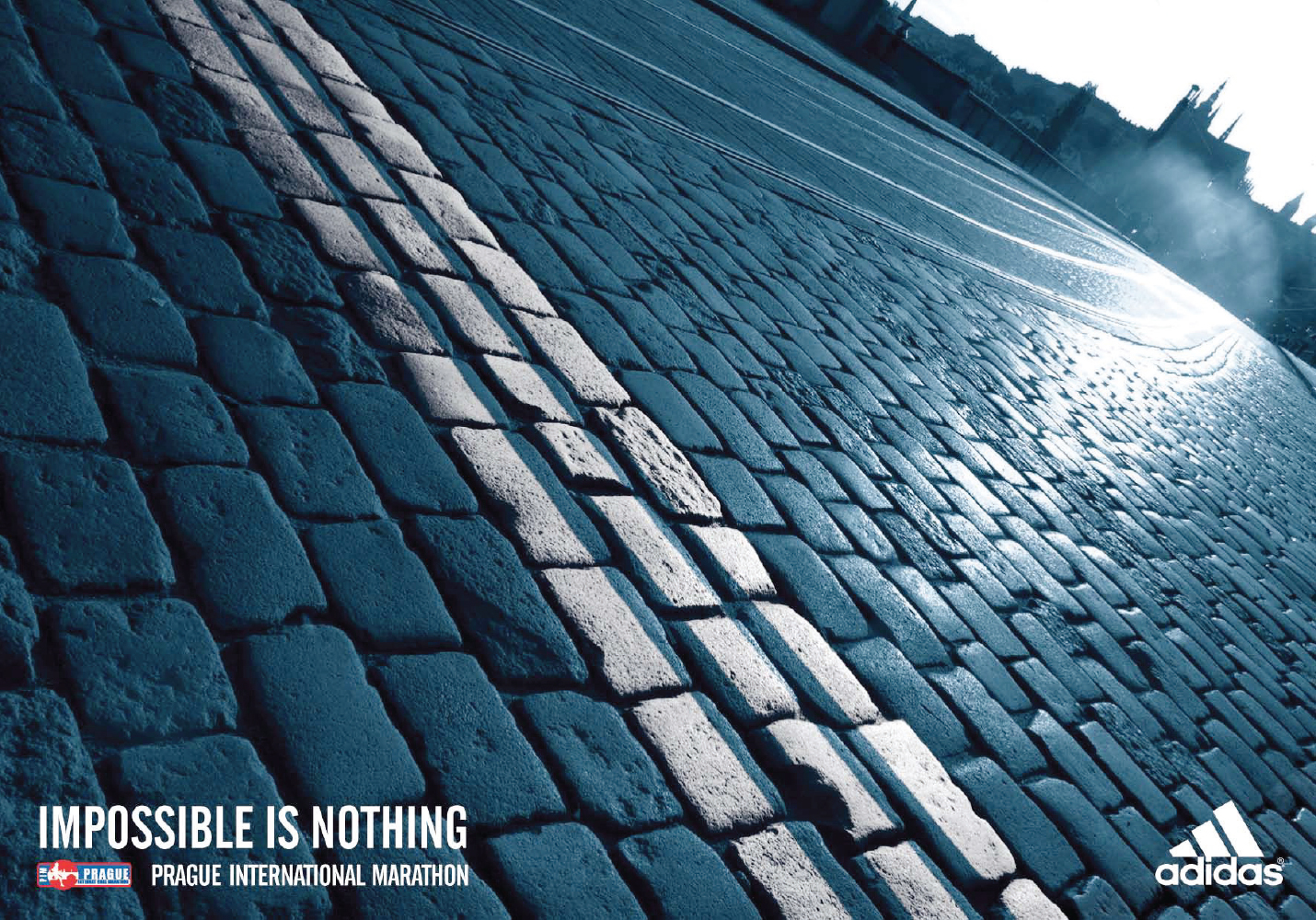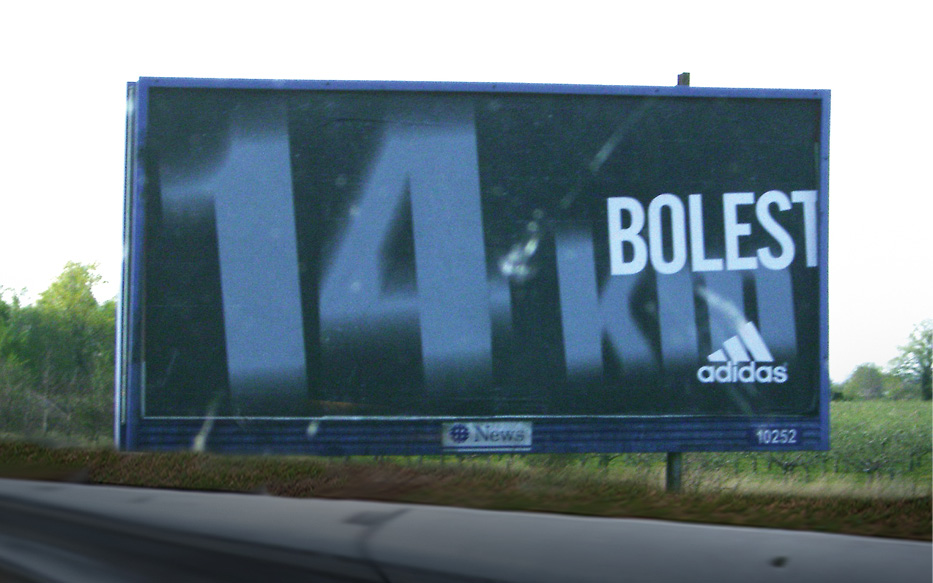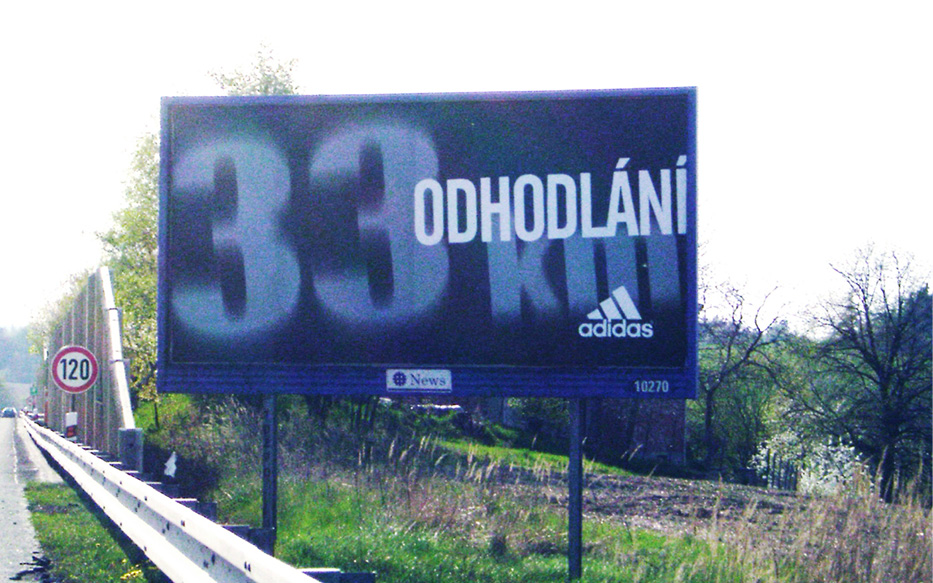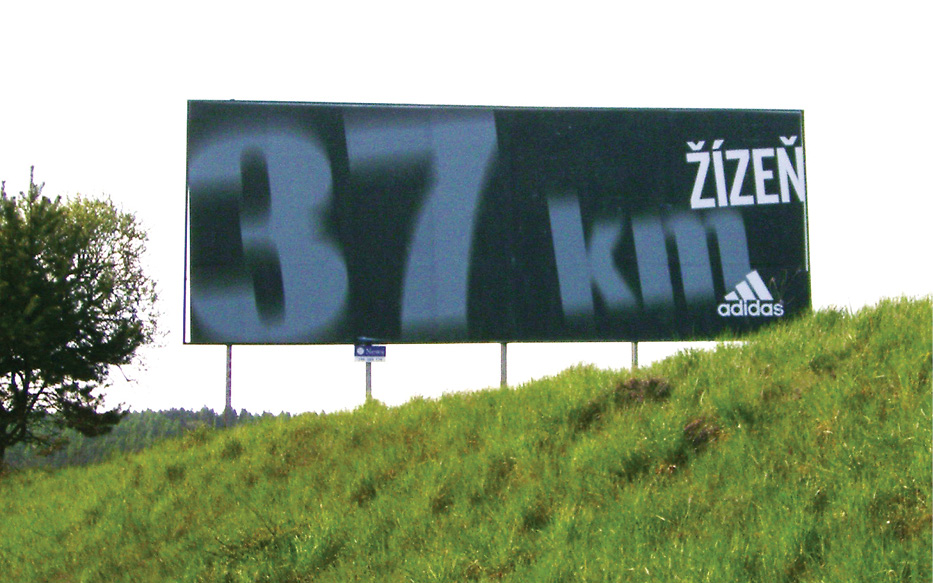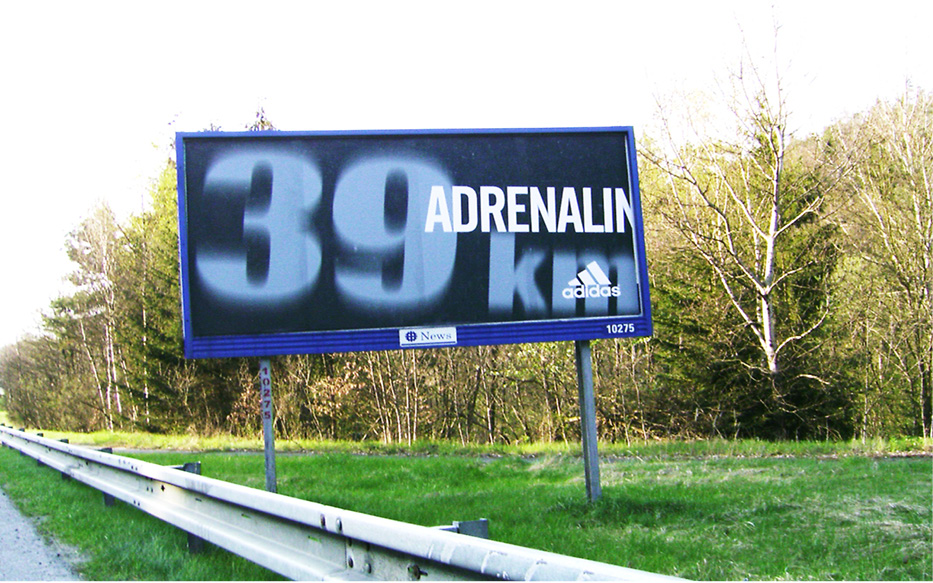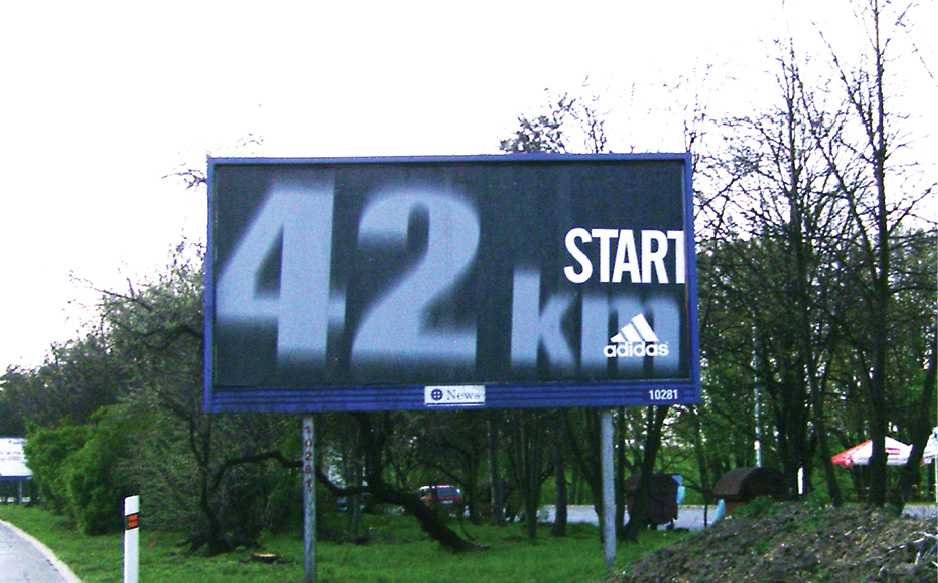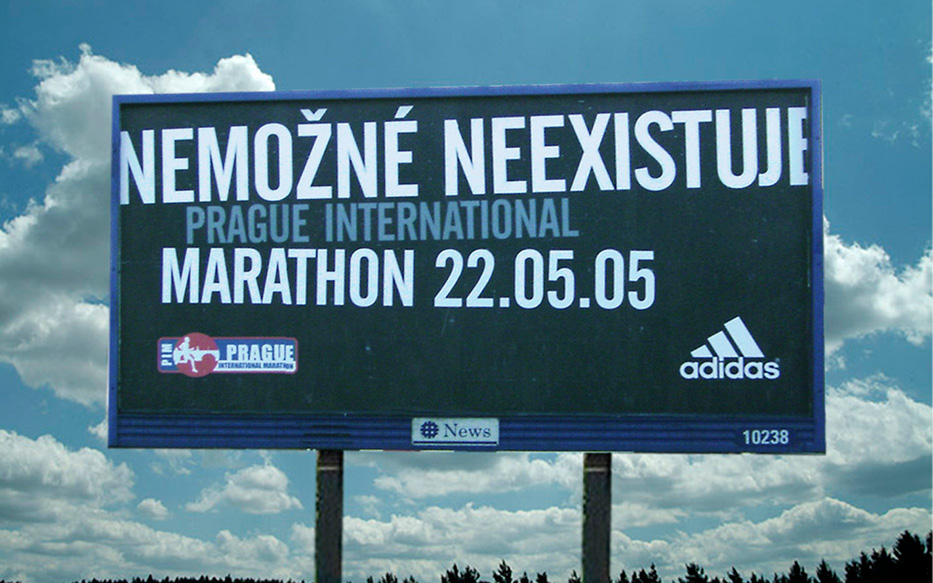 Communicate "Prague International Marathon" outdoor and on banners. We have created thirty billboards which portrayed from the distance
of 42km from Prague – the distance of Marathon – the feelings of the runner. The series was ended with the motto of Adidas: "Impossible is nothing."
The slogan was also used in animated banners.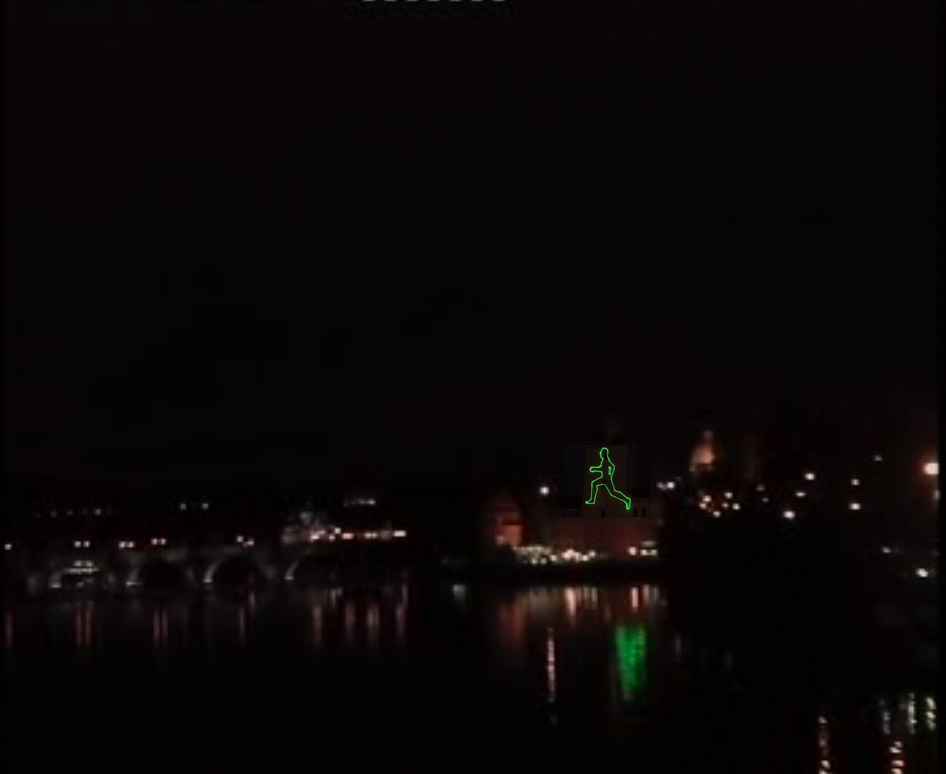 We have been projecting the silhouette of a runner on historical buildings in the centre of Prague alongside with Adidas' motto "Impossible is nothing".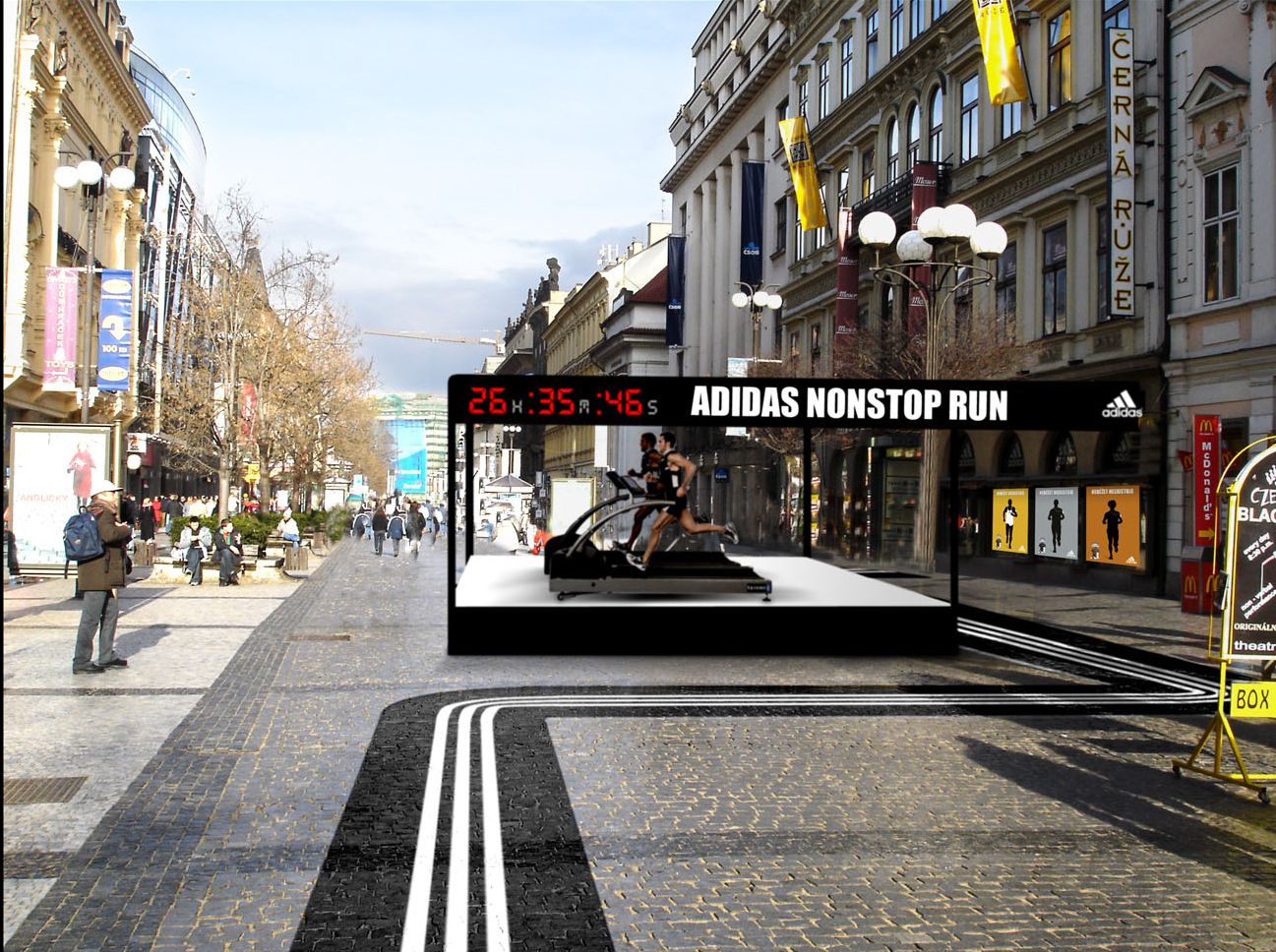 Promote the competition in rotoped running at the Adidas store. We have suggested co-marketing with Apple with which we have co-worked, as well. The prize pool then were iPods, running shoes and t-shirts. We have created posters for shop windows and surroundings. We have also promoted the competition online.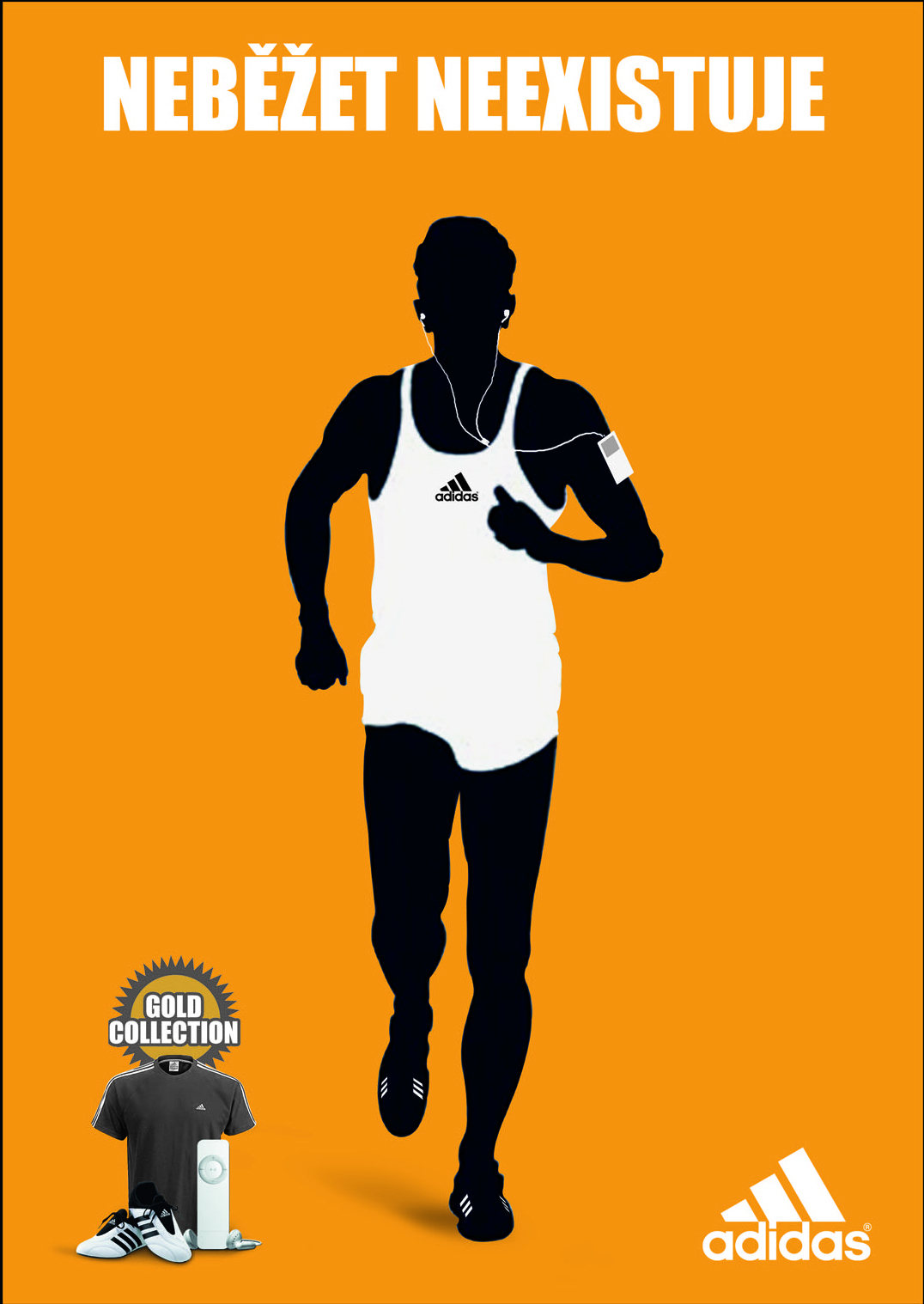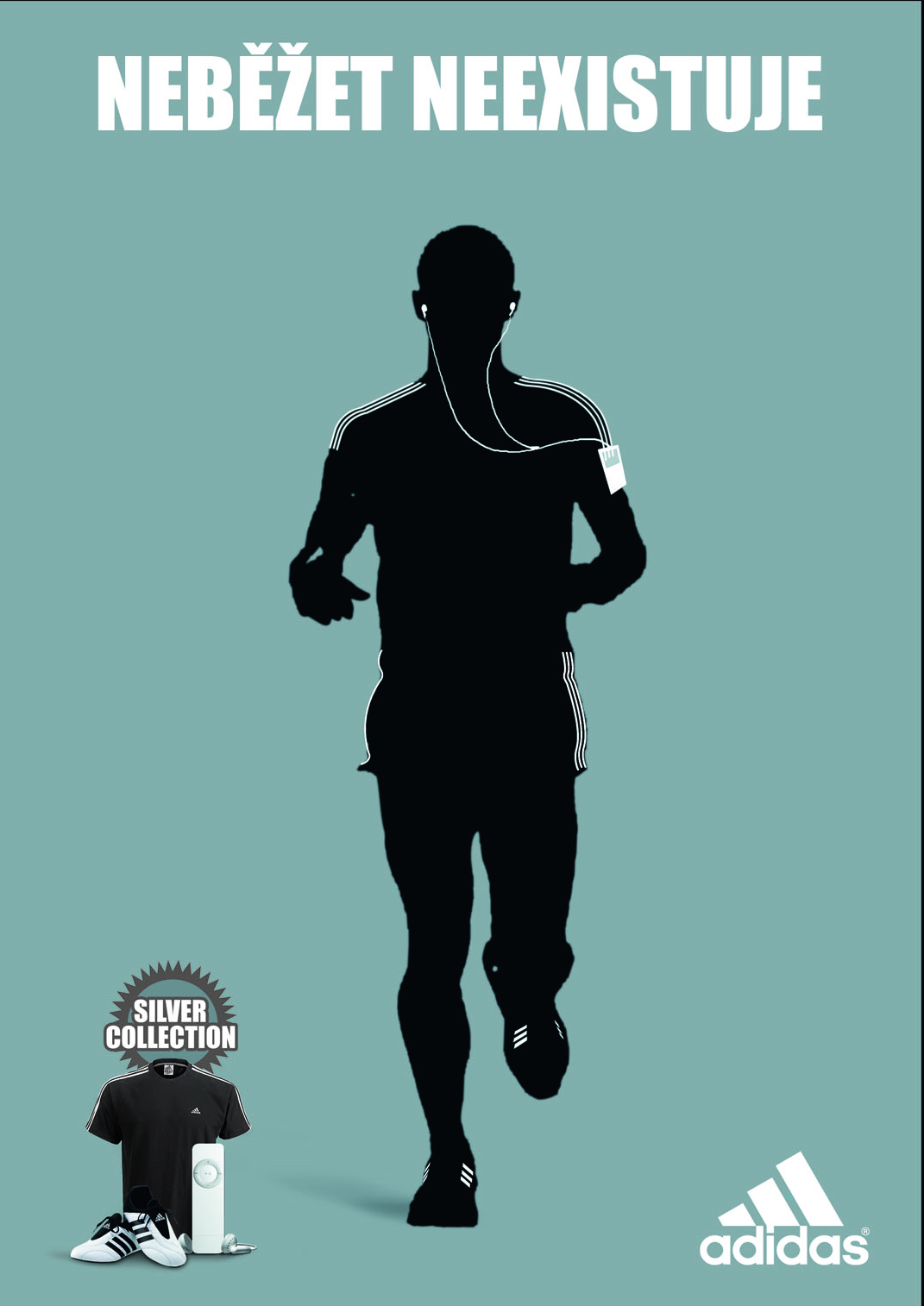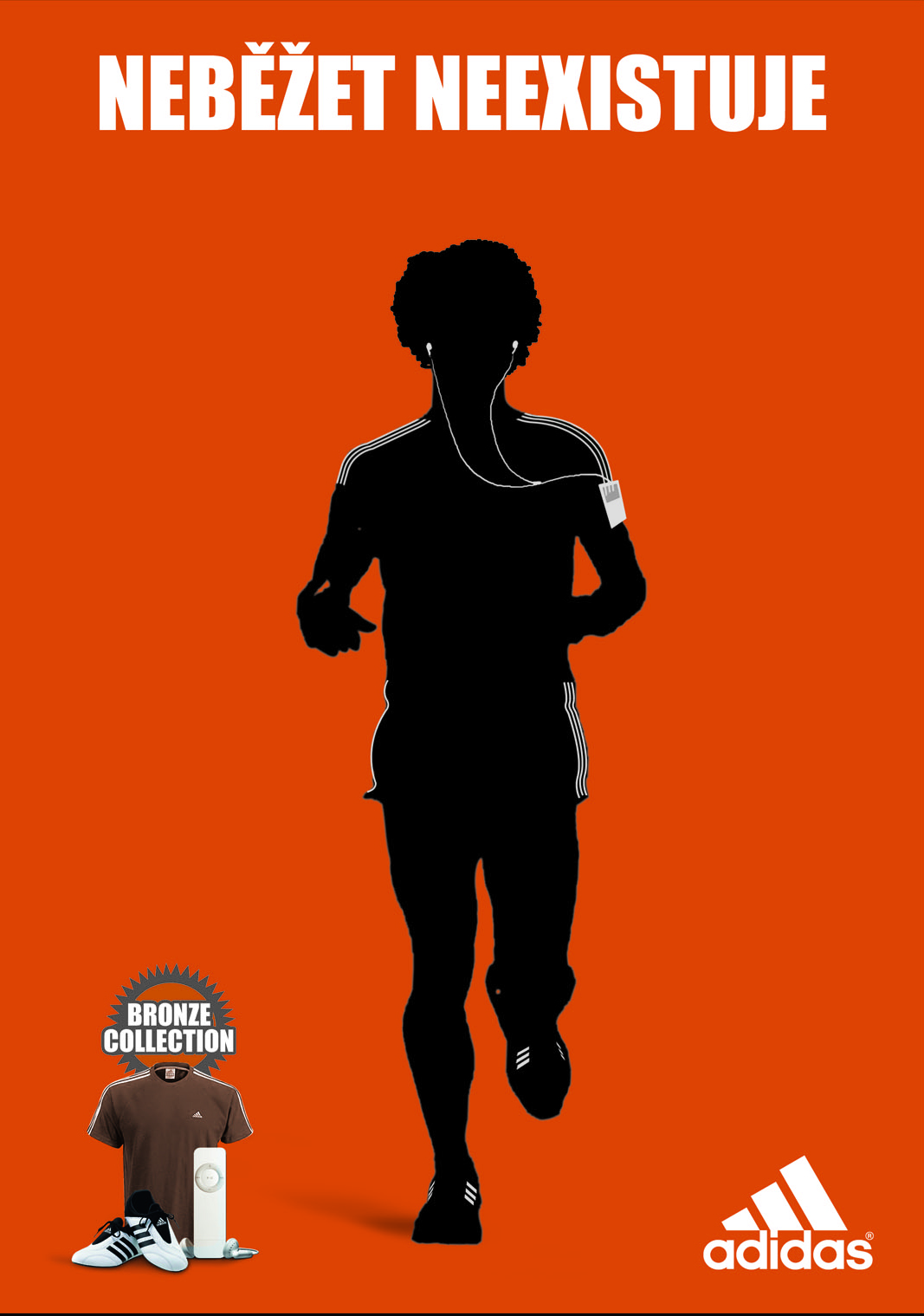 We have created posters for windows in shops and surroundings.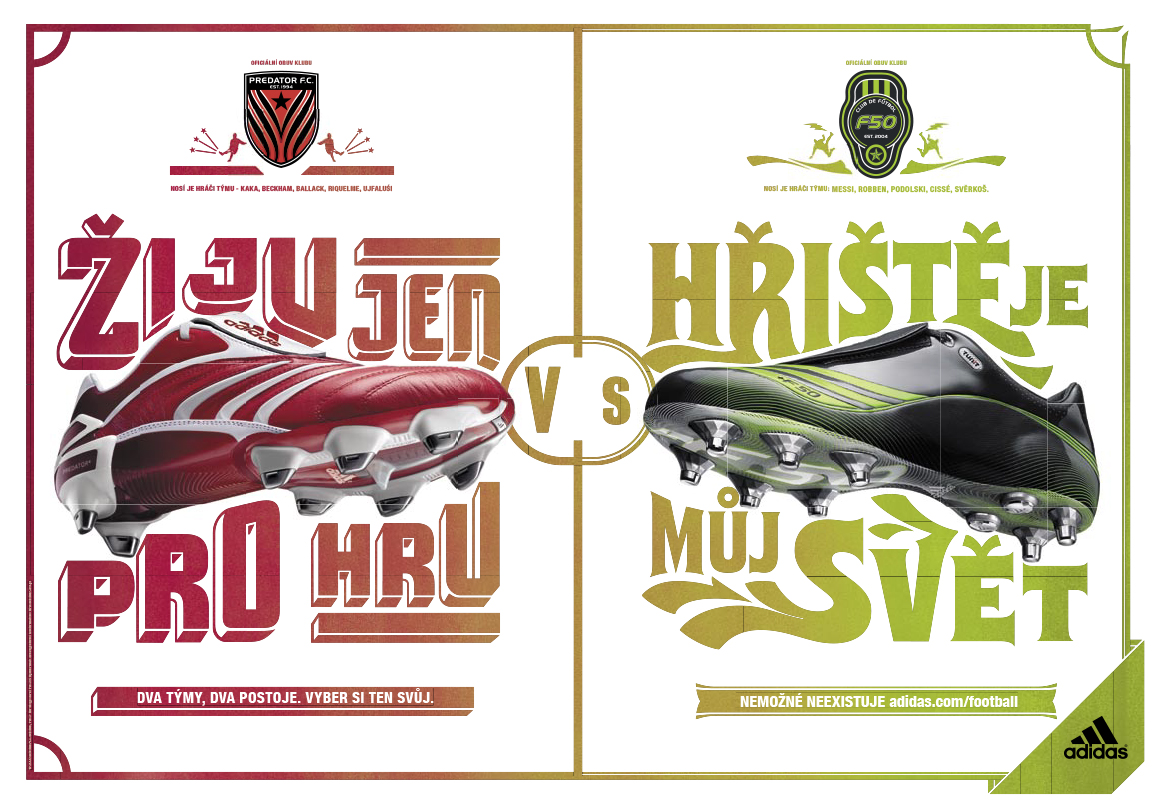 Online promotion of the footbal championship.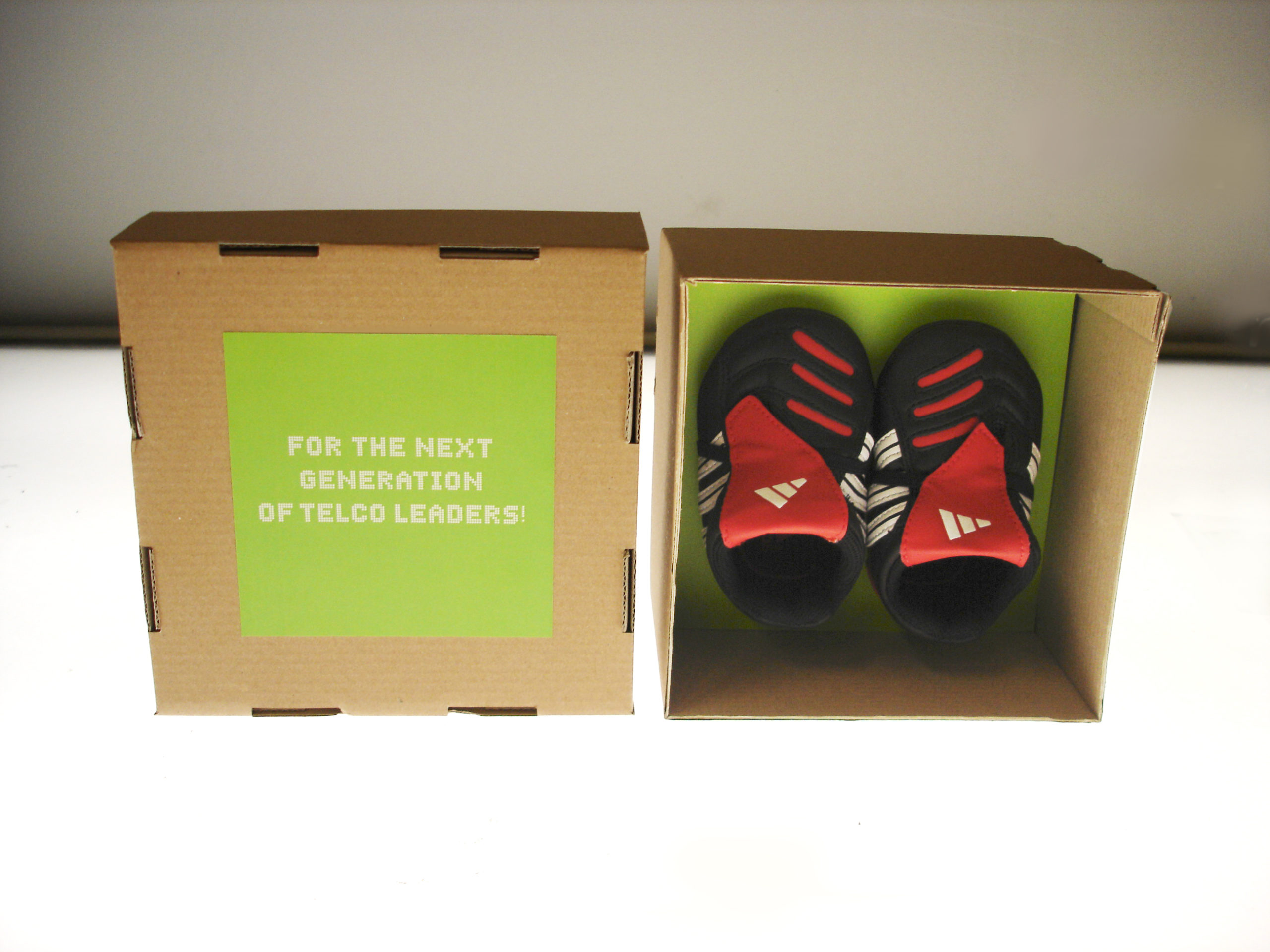 Directmail with football shoes and entrance ticket for the championship to managers of partner companies.